Nick Virtue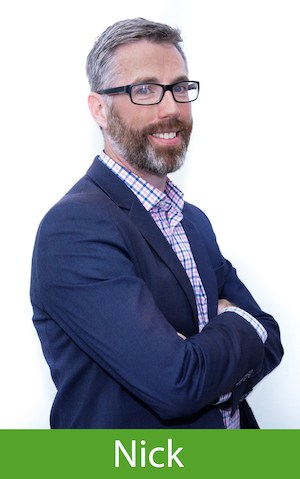 Freshly out of a 15 year career with the major banks, Nick joined The Home Loan Shop in 2020. He has held roles at all levels, including home lending, SME sector finance, franchise and health based funding, and ultimately commercial finance. Nick prides himself on being able to get the job done. He understands the banks intimately, and as such is able to provide outside the square solutions to any challenges that may present.
"When not assisting my clients achieve their financial goals you can find me spending time with my family, or undertaking a bit of DIY home improvement."
Phone: 04 384 5700
Mobile: 021 988 082
Email: nick@homeloanshop.co.nz
Nick's disclosure guide
Some thoughts from Nick's clients

Nick Innocente-Jones
23:22 01 Jun 21
The team at The Home Loan Shop are just awesome, simple as that, amazing service, super knowledgeable and just plain outstanding customer service that makes the whole process as easy as it can be!

Tim Rossiter
08:47 25 May 21
Nick was extremely helpful and informative throughout this process. It was a real pleasure and he guided me each step of the way. Top class and genuine service.

Ari Johnson-perez
01:36 12 Apr 21
Nick Virtue at the home loan shop was an absolute legend to deal with-super fast replies and he was great at keeping my partner and I in the loop during the whole process. We appreciate his mahi so much and would absolutely recommend him to anyone else looking for a mortgage broker. 11/10 solid rooster of a dude.

Vincent Olsen-Reeder
20:32 11 Apr 21
Nick at the Home Loan Shop was amazing. We'd had a bad experience with another broker and were so grateful he took us on. Nick looked after us and kept up great communication throughout a really difficult climate of changing regulations. Absolutely stoked with our new home and fully recommend The Home Loan Shop, cheers mate!

Nick Abbott
00:31 18 Mar 21
Oliver and The Home Loan Shop have been great. Oliver is very responsive and extremely positive in all communication. He has been very effective in getting results for us quickly and offering sound advice throughout. Highly recommended!

Tom Claire
23:11 23 Feb 21
We worked with Nick to buy our first home and cannot recommend him enough! Nick we went above and beyond, several times, to get us into our first home, there would have been a lot of missed opportunities for us if it wasn't for his great work. He was professional, diligent, well researched and very quick to respond to changing factors setting up our mortgage, we would highly recommend him and The Home Loan Shop

Olivia Clark
07:53 10 Feb 21
Nick was amazing. Incredibly responsive and helpful. He made the entire process so much easier and was always available for a question or to provide advice.
Next Reviews