Nick Virtue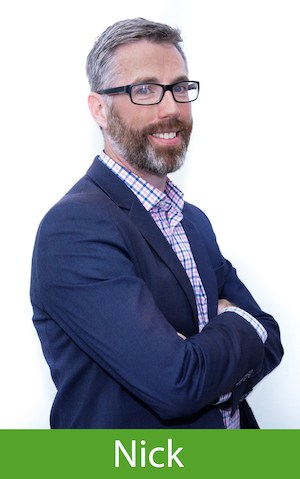 Freshly out of a 15 year career with the major banks, Nick joined The Home Loan Shop in 2020. He has held roles at all levels, including home lending, SME sector finance, franchise and health based funding, and ultimately commercial finance. Nick prides himself on being able to get the job done. He understands the banks intimately, and as such is able to provide outside the square solutions to any challenges that may present.
"When not assisting my clients achieve their financial goals you can find me spending time with my family, or undertaking a bit of DIY home improvement."
Phone: 04 384 5700
Mobile: 021 988 082
Email: nick@homeloanshop.co.nz
Some thoughts from Nick's clients

Maree Ashton
01:45 27 Jun 22
Nick Virtue from The Home Loan shop was an absolute SUPERSTAR, in fact i would give 10/5 stars for his awesome work, easy going nature and solid banter. Nick was always available to chat and deal with my manic stress questions/enquiries and was just a solid GC all round.Will be recommending him to all of my friends who are buying a house and in 10+ years time if he is still in the game then will be hitting him up our next adventure!Thank you so much for all you do Nick, this wouldn't have been possible without your hard mahi 🙌

James Bailey
03:08 02 May 22
Outstanding service and attention to detail from Nick Virtue at The Home Loan Shop.Nick helped guide us through what, at times, could have been a very challenging process.I would highly recommend Nick for anyone looking for help with their home loan.

Peter Riches
22:46 22 Feb 22
Nick did a fantastic job of guiding us through the process of applying for finance for a subdivision project, taking all the stress out of the process. Highly recommended 5 stars.

Jon Hertzig
18:50 03 Feb 22
Nick Virtue lives up to his name -- incredibly knowledgeable and responsive, generous with his time and expertise, and super nice. Can't recommend him enough.

Dulan Perera
19:29 29 Dec 21
Nick Virtue was super epic to work with! Gave us all the support we needed and took the time to answer all the newbie questions we had. Highly recommend.

Lexy seedhouse
05:59 08 Nov 21
Nick Virtue was an absolute hero getting us into our first home! Ever patient with our million questions and a total pleasure to deal with! Would highly recommend!

Warren Brown
23:57 01 Aug 21
From the start we found Nick helpful and friendly.I'd used brokers before, but Nick went beyond the typical and really added value through his insights, contacts and was able to help guide us to success.Nothing was too much bother, even with our many questions and various scenarios.Always prompt, thorough and thoughtful, Nick espouses the best one can expect in customer service and made our purchase as stress free as possible.Taking all the hard work out of dealings with financiers, putting us in touch with related professionals, and ensuring nothing was missed, I have a great deal of faith in Nick's ability.I, and my sister who was joint purchaser, highly recommend Nick to family, friends, and everyone. You're not just a number with Nick, you're a valued and respected client!Great job Nick! Surely Wellington's number 1 broker.Thank you
Next Reviews