Matt Guildford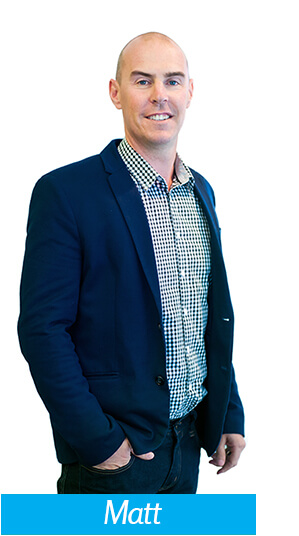 Seeing the opportunity to create an insurance arm of The Home Loan Shop, HLS Insurance was born and Matt is our man. Providing advice on personal and business risk, with extensive knowledge of the industry and being able to quote and administer across major insurance companies Matt guarantees to find the client the best outcome to suit their insurance needs.
"You will most likely find me somewhere on the Wairarapa coast relaxing and hunting seafood with friends and family. I'm a keen traveller also and love to discover new countries and areas of New Zealand."
Phone: 04 384 5700
Mobile: 021 242 2090
Email: matt@homeloanshop.co.nz 
Some thoughts from Matt's clients

Marc Goldsmith
02:08 21 Jun 22
Matt was recommended to me and my partner by our mortgage broker. Right from the word "go", Matt was able to get us the best advice on the types of insurance available that would fit our requirements. He works quickly - both in responding to any queries we had, and in pulling applications together. We really couldn't have asked for more from Matt. Thanks again for all of your help!

Nick Appleby
21:51 26 Jul 21
Great experience from Matt and the team. Easy to deal with and got us exactly what we wanted!

Edana Sparks
18:45 02 Jun 21
Thank you very much for all your efforts on our behalf!We really appreciated how easy you made it with Zoom, not pushing us to cover we didn't need and making sure the cover didn't have unnecessary exclusions.

Sam Olorenshaw
20:59 22 Apr 21
Transparent, professional and friendly! Thanks Matt for an awesome experience.

Matt was a pleasure to deal with.He made everything really easy for us and was always very quick to respond to any questions we had about our insurance plan.

Vicki Pattison
03:46 18 Jan 21
Matt took all the hassle out of figuring out my insurance needs and took care of a lot of the administrative side. This was a task I was dreading but made effortless by Matt.

Caitlyn Duffy
07:44 30 Nov 20
Matt was very accommodating and personable, he was very attentive to our requirements. The process was super easy and no stress. Matt explained every aspect in detail so we could understand. Would highly recommend Matt and his team.

Inga O'Brien
07:54 26 Nov 20
It was fantastic to work with Matt and Zoe! They made a complicated insurance journey as pain free as possible with great explanations and a helping hand through the details of the application. A++

Kate Burns
21:03 26 Aug 20
If I could rate Matt more than 5 stars I would. Matt made the process of arranging our insurances incredibly simple and straightforward whilst ensuring that our needs were well and truly met, and delivered it all with exceptional service. Would absolutely recommend to all.

Amiel Ravla
20:17 13 Aug 20
Matt provided in-depth details and showed a thorough understanding for my family with our insurance queries - his sound knowledge allowed us to promptly restructure our policies to ensure we have the cover we requested. Overall an outstanding service and would highly recommend Matt to anyone!

Kate Stevens
23:45 01 Aug 19
Helpful and thorough advice in terms of insurance options!

Michael Moon
22:20 24 Jul 19
Matt provided detailed information and explanations for different options of insurance cover, so that my partner and I could choose what was best for us. Matt's expert advice made the whole process super easy. Great coffee during the meetings is a bonus!

Grace Sheerin
01:19 17 May 19
Matt was fantastic with helping us find the right insurance. Presented all of our options and helped us make an informed decision. I will be recommending Matt to friends and family who are thinking about their insurance options.

Melissa Fordyce
22:12 26 Feb 19
It has been excellent dealing with Matt. We are first home buyers and new to the world of this kind of insurance. Matt took the time every step of the way to ensure we understood the choices we needed to make and the process that we needed to follow. He was very proactive in getting us an excellent deal. We would highly recommend Matt, Katie and the Home Loan shop.

Matt is really friendly, informative and based policies around what suited our budget and lifestyle. There were a lot of things I didn't realise I was not covered for. The best part is that Matt will then do all the negotiating etc with the insurers. Highly recommend!!!

Nathan Bellamy
00:12 25 Jan 19
Matt's a friendly, informative guy who goes the extra mile to sort out your insurance needs. Definitely recommend.

Rebecca Kearns
00:36 17 Jan 19
Matt went above and beyond to get us the best possible deal on mortgage protection and life insurance. What could have been a stressful and difficult process was extremely easy with the help of Matt. I couldn't recommend him and his professionalism enough!! You would be a fool to go to anyone else for your insurance needs.

Parts Wellington
21:34 13 Dec 18
Great advice, and really flexible with schedules! Highly Recommend

Matt made finding the best insurance possible an easy process. He went over all available options and explained them in a clear manner and when we'd decided which options we wanted to go with he navigated us through the complex application process. He stayed on top of things until we had a much more favourable outcome than we had anticipated. All in all I can't think how things could have gone better.

Patrick Tuapola
08:56 06 Dec 18
Matt offered us really useful advice and direction despite the varied circumstances in our family. He was very responsive and supportive. We're happy to do business with him.
Next Reviews