Sloan McPhee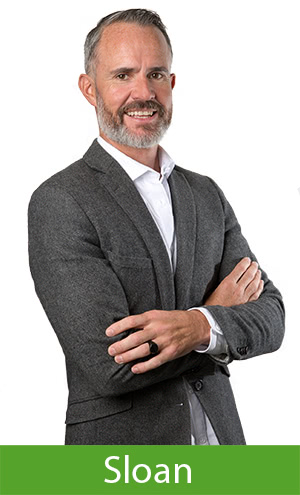 Sloan merged Majesty Mortgage Brokers with The Home Loan Shop in 2012. With his years of surfing experience he has been creating a smooth ride for clients through the mortgage process for over a decade. Sloan is completely client driven and will always go that extra mile.
"In my spare time I am either hanging out with my family or hitting the beach in my ute with my long-time surfing friends."
Phone: 04 384 5700
Mobile: 021 756 266
Email: sloan@homeloanshop.co.nz
Disclosure statement Sloan McPhee
Some thoughts from Sloan's clients

rendermax12000
22:53 12 Jan 21
The Home Loan Shop is more than just a mortgage brokerage firm, they guided me through the whole purchasing process, they gave me really helpful advises at other aspects of purchasing a house. Sloan and the team were awesome!

Christopher Crouzet
21:54 21 Dec 20
Sloan is friendly, helpful, responsive, and followed up with us through the whole process to make sure that everything was going as planned. Would recommend!

Sam Scheib
00:20 21 Dec 20
Sloan at the Home Loan Shop did a fantastic job throughout the whole processes of buying my house. From getting prompt pre-approval on a large number of properties, to checking in regularly in the lead up to settlement to ensure everything was on track, Sloan was friendly, helpful and knowledgeable. I can thoroughly recommend him for all your mortgage needs!

Caitlin Mackay
20:35 20 Dec 20
100% recommend getting in touch with the team at the Home Loan Shop! Sloan and Xavier made us feel like we had a whole team behind us as we navigated the trials and tribulations of buying our first home. They were professional and knowledgeable and also empathetic and supportive. We wouldn't have moved into our first home on the weekend with out their guidance. Cheers dudes!

Shane Mather
21:42 18 Dec 20
Sloan and the team do a great job, even working through some really complex lending. It's great to have them on your team and to benefit from their extensive skills and experience.They are also nice guys and really easy to deal with.

Steven Daw
21:56 13 Dec 20
I've set up a number of home loans with Sloan McPhee at the Home Loan Shop over the years. Sloan and the team always give the best advice and are proactive in following up the banks and me to get things over the line. Would recommend without hesitation

Ruby Harfield
00:57 01 Dec 20
Sloan and the team worked very hard to make sure we had an easy experience getting our first mortgage and negotiated with the bank to ensure our mortgage suited our needs. Sloan kept in touch and kept us updated throughout the whole process. Would highly recommend!

It's not the first time we have gone to Sloan from The Home Loan Shop and it won't be the last. Sloan is a professional in every way and makes the process smooth and enjoyable. Thanks again - Emma and Joe

Hannah Brake
01:19 20 Oct 20
Perfect for first home buyers. Talked us through each step of the way and made sure to check in on us during the process to make sure we were on track for a smooth settlement. Sloan was great to work with and always quick to reply when we had queries.

Claire Smith
04:38 15 Sep 20
I would definitely recommend Sloan at Home Loan Shop! My partner and I were first home buyers and thought buying are first home was impossible but Sloan helped make it happen. If you are wanting a supportive, responsive and professional service I would highly recommend Sloan and his team.

Paul Smallwood
03:35 02 Sep 20
Very Happy with Sloan and the Team at The Home Loan Shop. Guided us through the process of buying our first home and kept in constant contact throughout. Thank You!

Isaac Holliss
10:08 27 Aug 20
Sloan really helped us out when buying our first home. In the end we opted to go for another bank (that Home Loan Shop weren't able to access at the time, but will be able to soon), but Sloan was fantastic throughout the process, and provided great advice on the right structure of the mortgage for us. He was easy to talk to and to contact, and we'd recommend him to others and use Sloan and Home Loan Shop in the future.

Gloria Fraser
03:41 11 Aug 20
We worked with Sloan at the Home Loan Shop and found him incredibly helpful at each stage of the process. We received very quick responses, clear instructions about pre-approval, searching for a home, and settlement, and great advice on structuring our mortgage. I would recommend the Home Loan Shop to any first home buyer!

As first home buyers, the advice from Sloan and the team was instrumental in giving us the support we needed to get our feet on the property ladder finally! We would absolutely recommend them, proper first class mortgage brokers!

Rou Toghyani
00:45 08 Jul 20
Sloan and team at Home Loan shop were great helping us getting approvals in time and after our offer was accepted Sloan was with us all the way from finding a good repayment deal to the settlement day making sure everything is all right. Really recommended.

Mike Watson
20:47 07 Jul 20
Would definitely recommend Sloan if you're looking at refinancing. Takes all the legwork out of the process, explains all the options and makes sure the process is seamless.

Jack Castle
21:12 01 Jul 20
Sloan is a legend. Great service, stress free. The whole process is too easy. Helped us every step of the way.

Sophie Clarke
21:00 22 Jun 20
Sloan worked to secure us a great deal. Really happy with his advice and the end result. Happy to recommend him.

Alison Craven
02:22 19 May 20
Sloan and Nicky did a fantastic job crossing the t's and dotting the i's throughout the whole process. They were able to react promptly to many tenders with a short amount of time available which and were incredibly quick, responsive and supportive throughout the whole process. They provided guidance and explained everything clearly when needed which was really reassuring as first home buyers in a country with different processes to what we are used to. My husband and I can't thank them enough for all they have done.

Kristene Cristobal
22:55 11 May 20
Sloan McPhee at the Home Loan Shop was incredibly helpful to us! We had a bit of a complex financial set up and he was super patient and able to exceed our expectations. He is calm, professional, organized and optimistic. Everything you'd want to help you purchase a home!

Richard Simon
22:03 11 May 20
Sloan was so helpful and gave us such good advice. I will never go direct to the bank again!Thanks Sloan and the team!

Sloan and Nikki at the Home Loan Shop make the process of arranging finance so simple. I highly recommend speaking to them before looking to purchase a house.

David Leach
22:48 29 Mar 20
Sloan sorted out a loan approval faster than expected. Took us through the whole process with minimum fuss. Was always available for a call to discuss and was super responsive on email. Overall a great experience.

Cherida Fraser
22:52 26 Feb 20
We were first home buyers looking for a family home. Sloan was recommended and he didn't disappoint. We were new to all of it and he was patient and positive with all our questions as we put in our first and subsequent offers. He communicated clearly at every step, and we were very happy with our deal. Would definitely recommend and look forward to working with Sloan again.

Sloan was great and made this whole process very clear and easy. We definitely recommend The Home Loan Shop.

Karrar Hussain
21:09 21 Jan 20
Thank you The Home Loan shop for making things smoother and helping me get my first house. Many thanks to Sloan and Nikki. Sloan was very responsive and kind. He was keeping in touch with me even during his holiday period. Kudos to the team!! 👍🏼

Nathan Lepper
19:59 27 Nov 19
My wife and I have been dealing with Sloan at the Home Loan Shop for the last 5 years. Sloan secured the initial mortgage for our house purchase, then re-fixing at the end of the term period and also recently applying for a new loan for our renovations.The team at Home Loan Shop has always been efficient, professional and always sought out the best deals for us.

Amy Christie
21:01 19 Nov 19
We had the pleasure of working with Sloan to rearrange our finances, he made it so easy. He explained everything in detail and then guided us through from start to finish. We would highly recommend working with Sloan and the Team. Thanks so much for everything.

Evan Christie
20:41 19 Nov 19
Sloan and the team at Home Loan Shop were fantastic in helping us find the best deal with the best setup. If was a maze of paper work and bureaucracy to get where we wanted to go but Sloan made it so easy and kept us informed through out the process. Feels good to have our stuff sorted optimally, and the Home Loan Shop were a big part of that. Cheers guys!!

Matthew Scowcroft
22:30 17 Nov 19
Sloan made the whole home loan process easy and relaxed. Got us the deal we wanted after we had no success shopping around ourselves. I'm a convert to using brokers!

Camelia Balan
21:03 12 Nov 19
We made several offers on different houses - Sloan and his team worked with us all the way through until we were successful. The entire process was made easy and quick for us. We took advantage of Sloan's expert advice, great mortgage rates and the right lending amount. This allowed us to keep the exiting house as a rental property and purchase a new home that we love. Thank you for your help, hard work and an excellent service team! We appreciate it. CB

Angi Buettner
02:32 03 Nov 19
The highest quality of advice and help one could ever wish for. Sloan's competence, professionalism, and friendliness really takes a lot of the stress out of buying a home. I rarely ever would recommend any service without any doubt. But The Home Loan Shop I have recommended to friends and colleagues 100% ever since I first worked with Sloan.

Paul Seagar
20:22 07 Oct 19
Sloan and the team were very helpful. They found us a great package and made sure the bank approval process was very straight forward.

Leigh Foster
01:44 02 Oct 19
Sloan and the team from the home loan shop were great from start to finish. Agile, flexible and experienced, these guys know their stuff and are able to do so with minimal fuss. Thanks!

CHARLIE GALLAGHER
23:45 09 Sep 19
We have just finished using the Home Loan Shop for our mortgage and highly recommend not only their people but the service they provide.Sloan and his team are very professional and cover everything you will need from start to finish. They are your "go to" for getting the best rates in the Market and then present options on how your loan can or could be structured in a thorough and easy to understand manner.They are very pro active in helping to ensure you are where you need to be with the various different forms of documentation required to get things done and are very personable through the process in doing so.We are very pleased to have used the Home Loan shop and will absolutely do that again when the time comes.

Jennifer Looman
08:03 03 Sep 19
Excellent experience with Sloan and Nikki. Very professional, very fast at communicating and got us the best deal with an absolute minimum of fuss! 5 star operators without any doubt! Dave and Jennifer.

Tom Gamble
20:14 26 Aug 19
Being a first home buyer and new to the whole process, Sloan was very helpful through all the stages of the purchase. Pleasure to deal with!

Sloan directed us through the whole process of pre-approvals and purchase, got us a great deal with the bank, and then sorted everything out for us - great service! Highly recommended.

Rogier Fransen
01:28 26 Aug 19
Very happy customers. Sloan was extremely helpful in guiding us through the whole process and finding a great deal with the bank.

Brian Sciascia
07:53 22 Jul 19
Sloan was crucial to the purchase of our first home without him we would have been swimming up stream. Sloan locked in the best deals for us numerous times and at a speed that meant that we always had offers in when it mattered. We now own an awesome home and we can't thank him enough! Where are the six star ratings?

Every Professional and reactive to customers needs. Innovation and customer care are the main ingredients for a successful outcome which is what they achieved for me and Jane. Thank you Sloan

Joel Fraser
02:45 02 Jul 19
Thanks again to Sloan McPhee and the rest of the team at The Home Loan Shop. You guys go above and beyond when it comes to organising finance! Sloan has now helped me with 8 different mortgage applications, and while I no longer live in Wellington I still entrust raising finance to him.He is hard working , very reliable and quick to respond.He is a valued part of my team and I wouldn't hesitate in recommending him to anyone looking at buying.

Victoria OConnor
23:00 01 Jul 19
The Home Loan shop is fantastic, made the process of us buying our new home so easy. Thanks Sloan for all your hard work!

Campbell Robinson
22:46 01 Jul 19
I would have no hesitation in recommending Sloan, Matt and the team at the Home Loan Shop. First class attitude and communication every time!!!

Jackson Arlidge
21:07 24 Jun 19
Sloan was awesome to deal with and made it super easy to buy our first house!

Sloan and the rest of the team at the Home Loan Shop have been absolutely wonderful to deal with. Good advice, super fast response, clear guidance and no surprises from first contact to settlement. Would definitely recommend them.

Tony Ludlam
00:16 28 May 19
We thoroughly recommend going to see Sloan, Matt, and the rest of the team at the Home Loan Shop. They made buying our first home a hassle free experience, helping us understand the various stages and making sure we stayed 'on track' as the settlement date finally arrived. Easily five star service.

Alice Beau
23:24 12 May 19
We just bought our first home and Sloan and Nikki have been really helpful through the whole process. We were looking for around a year and a half and considered several houses, they were always there when we needed a new pre-approval or just had a question. They also gave us great advice and helped us when we needed. They're super quick and nice people too! We're really happy with their services.

Martin Farmer
03:28 30 Apr 19
Sloan and the team at the Home Loan Shop were professional, fantastic to deal with, and took so much of the stress out of the process.

Gretchen Craig
22:48 28 Apr 19
Highly recommend The Home Loan Shop. Sloan was amazing to deal with, it made the whole process so easy for us. He was really knowledgeable and talked us through all the aspects of our loan that, as first home buyers, we had no idea about.

Tania Anderson
22:26 28 Apr 19
We worked with Sloan who was brilliant. He was very open and direct, giving us information up front and in a very clear and easy to understand way. Being first home buyers there was ALOT for us to learn and he helped us a lot, super responsive to our questions and supported us through nearly a year of making offers. Would thoroughly recommend.

Emma Williams
06:17 09 Apr 19
So helpful and patient - thanks Sloan and team at home loan shop!

Clemmie Newton
04:26 03 Apr 19
Sloan and the team were amazing, as a first time home buyer I was totally daunted by the whole process but was helped every step of the way. It felt really reassuring having someone in my corner to explain the processes and different stages, and to help secure the home loan - thanks so much!

Dealt with Sloan for the purchase of our new property after the great service he provided us 9 years ago when we brought our previous place. Of all people I have worked with across all fields I can honestly say without exaggeration that Sloan provides a level of customer service without peer. Thanks again Sloan - I couldn't recommend you more highly.

Wessel Egas
04:07 18 Feb 19
We were very pleased with the service provided by the Homeloan shop. We are experienced house buyers but not in the New Zealand market. Sloan not only helped us with getting the right mortgage for our situation but also provided some useful information about the process of buying a house. The reminders about the next steps to take were also helpful. It gave us confidence that we were on the right track. We can highly recommend the Homeloan shop and Sloan in particular and we would definitely would do business with them again would the opportunity arise.

Tracey Cotter-Martin
21:15 08 Nov 18
Sloan and the team provide expert, impartial advice that removes the complexity and hassle associated with navigating the lending market. We felt at all times, that the Home Loan Shop had our best interests at heart, leveraging their substantial relationships and premium provider rating to get us into our home. Could not recommend more for those looking to simplify their buying experience, and have real conversations with real people who seriously get it.

Jessica Short
20:30 07 Nov 18
Couldn't be happier with our experience of buying our first home with the help of Sloan from The Home Loan Shop. He made everything really easy and was always so quick to respond to all the questions we had. We're so grateful for the awesome deal he got us. Thanks heaps!

Isaac Heron
00:11 06 Nov 18
This is a team of Pros, they have all the contacts and all the answers. It's a no brainer, why bother chasing the banks when these guys get it done in half the time.Sloan was always ready to help, called us even in his own time to help out.100% recommend!

Budi Rusli
20:44 22 Oct 18
If you are looking for a team who are quick, efficient, and hassle free then it is The Home Loan shop! Sloan and his team help us with the process which can be quite stressful for 1st home buyer like us but nevertheless we are proud owner of a house now! Thanks to the Home Loan Shop!

Ariana Hemara
21:59 04 Oct 18
We have just moved into our home which was a new build. We did a section purchase and then construction loan for the build. The advice and support we received from Sloan and the team of Home Loan Shop was top notch. This can be a tricky way to get into your new home but Sloan helped us smoothly navigate the process and went over and above to provide us with advice along the way with regards to contracts, lawyers, builders, banks etc. Thank you for your help. We are so happy to be in our new home.

Ryan Weinkauf
09:11 25 Sep 18
The Home Loan Shop team are Awesome! I can honestly say if it wasn't for Sloan, I wouldn't have my house.

Keryn McPherson
06:55 16 Sep 18
Sloan has been super helpful and responsive throughout the process of pre-approval, one failed offer and one successful property purchase. Really recommend him!

Fantastic service and advice from The Home Loan Shop.Sloan enabled us to secure the property we wanted.He put in a tonne of work as our and the vendors situation changed. I know he had to put in at least 4 applications to the bank, something my wife and I could not manage with us both working and having a young baby at home.At one point we were approached by another aggressive mortgage broker recommended to us by an estate agent who said he could secure our purchase for a fee of $2,000!!I went back to Sloan and he was already doing what this other broker had suggested- Sloan even offered to call this broker on our behalf to set him straight.Fantastic to deal with- Sloan was always informative, kept us updated and ensured we did what we needed to do to make the purchase.Just awesome!

Adrienne Black
03:16 21 Aug 18
Sloan made switching our mortgage to another bank a breeze. It took the stress out of doing it ourselves.Thanks heaps Sloan!!

Rob Challies
06:54 25 Jul 18
Amazing service by Sloan and the team. Made a complicated process very easy. Speed of service ultimately led to our offer being successful. Thanks Sloan!

Jono Vidak
09:24 13 Jul 18
Second time working with Sloan and his team and awesome result with gaining finance and getting everything organised before settlement.

My experience with Home Loan shop has been excellent.I found my Mortgage Broker Sloan Mcphee to be helpful, provided good advice, was diligent and prompt in responding to any query that I had.

Verity Smith
21:13 02 Jul 18
Faultless service from Sloan and the team as always and under very tight timelines. Locally owned too. Couldn't recommend them highly enough.

Doug Walker
22:29 26 Jun 18
I was very impressed with Sloan from the Home Loan Shop. He helped me through remortgaging and kept me informed of steps I needed to follow.

Samantha Baker
00:19 22 May 18
Can't rate them highly enough! Over two plus years of looking for a home Sloan and the team were always there to answer questions and offer help and suggestions.

Verity Schommer
06:42 17 May 18
We were well looked after by Sloan and Matt at The Home Loan Shop :)They gave great advice, lots of options, and kept in contact throughout the whole house-buying and life-insurance process, which was invaluable for our first home purchase.Excellent customer service, lovely friendly team. Highly recommend!

Katrina Cooper
02:33 17 May 18
Sloan was amazing, so helpful and straight forward, he made the whole process so easy.

Josh Mitchell
03:27 07 May 18
Sloan just made everything easy from the very start when we needed finance to build our home, through to all the changes and re-arrangements over the years. It's great having a single point of contact who sorts everything & anything we need, getting us great results super fast and making the process easy and stress free!

Huia Forbes
06:18 01 May 18
Sloan was super and I wouldn't hesitate to recommend him. We had heard some really bad stories about mortgage brokers so were apprehensive, but Sloan was available and responded quickly to all our queries. The outcome is far better than anything we came close to when going direct to the banks.

Farooq Mirajkar
00:35 30 Apr 18
I would highly recommened Sloan and the Home Loan Shop to anyone buying a new home. Sloan made everything so simple for us and helped us throughout the whole process. He is very good in communication and has plenty good suggestions and advice. Very happy with the service. Keep up the great work 🙂

Leona Feng-Macaulay
04:44 27 Apr 18
We sought advice from Sloan for our mortgage, and he was able to take us through the preapproval process quickly and find us excellent options for our loan. Sloan was quick to respond and gave us helpful advice on all our questions. We would highly recommend Sloan and the Home Loan Shop team.

louw swart
05:02 24 Apr 18
Received excellent service from The Home Loan Shop. Sloan was there every step of the way and made the whole experience hassle-free with excellent communication right to the end.

Andrew Brown
09:29 19 Apr 18
Great team that provide personalised service. Highly recommend sloan in particular if you are after mortgage assistance.

Sloan offered lots of great advice and the whole process was hasslefree.

Melanie Chase
07:42 12 Feb 18
I was well looked after by Sloan and the team during the whole mortgage process. He ensured I was made aware of and understood the whole process and more importantly was very patient. He is a trusted advisor who I feel safe and confident with. This is the second time I've used his services and I have been impressed both times. I would highly recommend the team to you.

Graham and I were so appreciative of Sloan's help. Not only did he get us a mortgage at a great rate he also provided us with excellent advice that helped us decide what sort of property we wanted to buy. He was honest and helpful and great to deal with. We have no problem in recommending Sloan McPhee and the Home Loan Shop.

Brian Johnston
20:56 29 Nov 17
We were supported by Sloan & Nikki when buying a house, every step of the way. They guided us through the whole process with a high level of service. Of all the people we dealt with during the entire house hunting and purchasing process Home Loan Shop was the best!

Craig Anderson
00:17 14 Nov 17
Sloan and his team did an amazing job, extremely knowledgeable and helpful, they managed to get us an incredible deal, and took care of the whole process for us, making it smooth and easy. Thanks very much!!

Jesse Johnson
23:52 23 Oct 17
My wife and I purchased a house with the assistance of Sloan and the team down at the home loan shop. We found our dealings with Sloan to be particularly personal, with Sloan taking a deep interest in who we were, where we wanted to buy and price ranges etc. Sloan explained the structures of a mortgage really clearly and concisely and we felt confident all the time relying on Sloan's advice. Overall, I really enjoyed using the home loan shop and would highly recommend them to all. I will certainly be staying in touch.

Jason McAdam
02:26 10 Oct 17
Sloan and the team from the Home Loan Shop are brilliant to work with.They guide you along every step of the way and are always just a phone call away if you have any questions. If you require the services of a mortgage broker in the Wellington region look no further.

Simon Couch
08:24 24 Aug 17
Sloan and hit team were amazing to work with while we looked for our new family home. They answered all our queries promptly and went to extra lengths when we needed urgent help. I can't recommend these guys enough to anyone who needs their services... thanks team!

Andy Hickman
19:16 03 Aug 17
The Home Loan Shop really is a class act. I really felt that they were doing their best for my interests. At no point did I have to 'chase up' an errand and they would regularly check up on me to make sure that we were progressing in the right direction. Everything was well explained and they made the process of buying a house a lot less stressful than what I thought it might be. The HLS went above and beyond their area of work and offered advice on things to avoid and what to look out for when buying a home. Sloan McPhee who was my Mortgage Advisor is a credit to the company and I am very fortunate to have had my mortgage dealt with by him. Also I'd like to mention Matt who helped me decide what life insurance and income protection I wanted. Equally impressed with his service. I would strongly recommend the HLS to deal with mortgage and Insurance matters. A great team of people who deliver excellent customer service. A rarity these days. Thumbs up!

Steve Miller
22:39 12 Jun 17
Sloan and the team are excellent to deal with. Great advice and they've secured a couple of excellent deals for us.

Dealt with Sloan who was very efficient and accurate. He negotiated us a great deal that suited our situation perfectly. I highly recommend Sloan.

Kamahl Connor
00:13 12 Apr 17
I think you get to a point where talking to someone who knows next to nothing about finance, around something as important as your mortgage becomes a sadistic joke. This is what awaits you at most major banks at their front line call centres. Simple math and English escapes the majority of the operators and you end up spinning in circles. To get a decent deal you need to get past the paper pushing, process driven first tier customer support.I knew I needed a broker who could penetrate that initial layer.I had known of Sloan for a little while through a colleague and he was always down to earth, called it how it was and was good to deal with. Those are all great but Sloan knows what he is talking about, he's been in the game for a long time and has the relationships deep within lending institutions to make a difference, both in your customer experience and in your wallet.I'll probably be a customer for life!

Louise Bourke
01:15 30 Mar 17
Outstanding service from Sloan. Extremely knowledgeable in his field and got us fantastic results, even though it was a long haul for us to finally get in to our first home. Thanks so much, Sloan comes highly recommended by us.

Jonny and Han Webb-Cameron
23:31 27 Mar 17
Sloan was awesome, helping us navigate through obtaining a mortgage for our first home a few years ago, and just recently again for an investment property. Nothing was a hassle and he was always free to chat and answer any questions we had. We'd thoroughly recommend his services to anyone looking to purchase a property!

Sloan provided top quality advice and a fantastic customer experience. He clearly knows his way around the market and made everything so easy for us. We will definitely be back.
Next Reviews