Sloan McPhee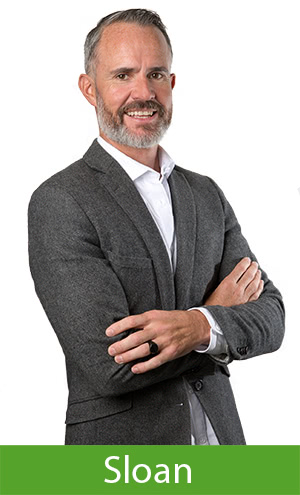 Sloan merged Majesty Mortgage Brokers with The Home Loan Shop in 2012. With his years of surfing experience he has been creating a smooth ride for clients through the mortgage process for over a decade. Sloan is completely client driven and will always go that extra mile.
"In my spare time I am either hanging out with my family or hitting the beach in my ute with my long-time surfing friends."
Phone: 04 384 5700
Mobile: 021 756 266
Email: sloan@homeloanshop.co.nz
Disclosure statement Sloan McPhee
Some thoughts from Sloan's clients

Hannah Brake
01:19 20 Oct 20
Perfect for first home buyers. Talked us through each step of the way and made sure to check in on us during the process to make sure we were on track for a smooth settlement. Sloan was great to work with and always quick to reply when we had queries.

Claire Smith
04:38 15 Sep 20
I would definitely recommend Sloan at Home Loan Shop! My partner and I were first home buyers and thought buying are first home was impossible but Sloan helped make it happen. If you are wanting a supportive, responsive and professional service I would highly recommend Sloan and his team.

Paul Smallwood
03:35 02 Sep 20
Very Happy with Sloan and the Team at The Home Loan Shop. Guided us through the process of buying our first home and kept in constant contact throughout. Thank You!

Isaac Holliss
10:08 27 Aug 20
Sloan really helped us out when buying our first home. In the end we opted to go for another bank (that Home Loan Shop weren't able to access at the time, but will be able to soon), but Sloan was fantastic throughout the process, and provided great advice on the right structure of the mortgage for us. He was easy to talk to and to contact, and we'd recommend him to others and use Sloan and Home Loan Shop in the future.

Gloria Fraser
03:41 11 Aug 20
We worked with Sloan at the Home Loan Shop and found him incredibly helpful at each stage of the process. We received very quick responses, clear instructions about pre-approval, searching for a home, and settlement, and great advice on structuring our mortgage. I would recommend the Home Loan Shop to any first home buyer!

As first home buyers, the advice from Sloan and the team was instrumental in giving us the support we needed to get our feet on the property ladder finally! We would absolutely recommend them, proper first class mortgage brokers!

Rou Toghyani
00:45 08 Jul 20
Sloan and team at Home Loan shop were great helping us getting approvals in time and after our offer was accepted Sloan was with us all the way from finding a good repayment deal to the settlement day making sure everything is all right. Really recommended.

Mike Watson
20:47 07 Jul 20
Would definitely recommend Sloan if you're looking at refinancing. Takes all the legwork out of the process, explains all the options and makes sure the process is seamless.

Jack Castle
21:12 01 Jul 20
Sloan is a legend. Great service, stress free. The whole process is too easy. Helped us every step of the way.

Sophie Clarke
21:00 22 Jun 20
Sloan worked to secure us a great deal. Really happy with his advice and the end result. Happy to recommend him.

Alison Craven
02:22 19 May 20
Sloan and Nicky did a fantastic job crossing the t's and dotting the i's throughout the whole process. They were able to react promptly to many tenders with a short amount of time available which and were incredibly quick, responsive and supportive throughout the whole process. They provided guidance and explained everything clearly when needed which was really reassuring as first home buyers in a country with different processes to what we are used to. My husband and I can't thank them enough for all they have done.

Kristene Cristobal
22:55 11 May 20
Sloan McPhee at the Home Loan Shop was incredibly helpful to us! We had a bit of a complex financial set up and he was super patient and able to exceed our expectations. He is calm, professional, organized and optimistic. Everything you'd want to help you purchase a home!

Richard Simon
22:03 11 May 20
Sloan was so helpful and gave us such good advice. I will never go direct to the bank again!Thanks Sloan and the team!
Next Reviews