Sloan McPhee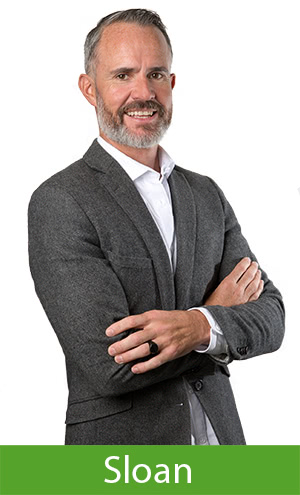 Sloan merged Majesty Mortgage Brokers with The Home Loan Shop in 2012. With his years of surfing experience he has been creating a smooth ride for clients through the mortgage process for over a decade. Sloan is completely client driven and will always go that extra mile.
"In my spare time I am either hanging out with my family or hitting the beach in my ute with my long-time surfing friends."
Phone: 04 384 5700
Mobile: 021 756 266
Email: sloan@homeloanshop.co.nz
Sloan's disclosure guide
Some thoughts from Sloan's clients

Hone Heron
22:08 08 Jun 21
My partner and I recently engaged the services of the Home Loan Shop through the recommendation of a friend to purchase our first home. HLS, and Sloan specifically, made the whole process straightforward and very easy to understand. 10/10 across the board!

Sloan and Xavier were a pleasure to deal with. Very professional, happy to answer any questions and always prompt with any form of communication. They made the process as streamlined and stress free as it could be. Thanks heaps for the help!

Ben Simonds
00:26 04 May 21
Sloan and the team at Home Loan Shop exceeded our expectations. Very professional and super quick to respond to any query. Made the whole process a breeze, highly recommended.

John Oscilowski
22:17 03 May 21
Our experience at The Home Loan Shop and in particular dealing with Sloan and his team was outstanding. They took the financing stress away from us with real professionalism and great communication. We will be recommending them to our family and friends.

Vivienne T
23:03 29 Apr 21
Sloan was fantastic to work with. His professional communication, helpful advice and quick replies made us feel confident throughout the entire home buying process. We can't recommend him and the team at the Home Loan Shop highly enough!

kerry charles
22:10 29 Apr 21
I worked with Sloan and Xavier at the Home Loan shop for the 2+ years it took to finally buy my first home. All the way through the process they were really helpful, responsive, and professional - I couldn't have asked for better service! Saved so much time, stress and hassle by going through these guys. Highly recommended.

Sloan was great. He and Xavier were very organised and communicative, and really guided us through the process of getting our first home. Highly recommended!

anthony liuvaie
21:18 05 Apr 21
Sloan and the team from The Home Loan Shop were very easy to deal with, communicated really well and very responsive with any questions or concerns that we had. We have brought our first home and we could not have done it without the help Sloan and his team.Highly recommend them to any potential home buyers!

Toni Shuker
19:04 18 Mar 21
Amazing experience with Sloan, Xavier and the whole team! They were all very responsive, experienced and patient as we battled with the Wellington market. Always providing advice, sharing contacts and ready to make sure we got our dream home, which we did!10/10 and will be the first call if we ever need another home

Kylie MacDonald
07:33 16 Mar 21
Sloane at The Home Loan Shop was absolutely brilliant. Clear, concise and seamless information always communicated in a very timely manner. The reminder emails kept us on track with a lot of things to organise from mortgage to settlement. Outstanding and professional service! Would recommend to everyone wanting a professional friendly service. A+++

James Studdart
20:25 15 Mar 21
It's took us a long long time to find our home and Sloan at The Home Loan Shop helped us out countless times as we made offer after offer. When it came time to finalize our loan Sloan spent the time to explain all the details and make sure the mortgage worked for us. Excellent service.

Sloan has helped us both as first time home buyers and our subsequent move to a new home. I would recommend him to anyone (and have) and can hand on heart say that if he wasn't involved in the process we would not have successfully purchased our home. He is always quick to respond to queries (we had a lot!) and provide advice and guidance to make the process less daunting.

Anna Wilson
01:11 21 Feb 21
Sloan is so great to work with and always walks you through the process - 10/10
Next Reviews