Sloan McPhee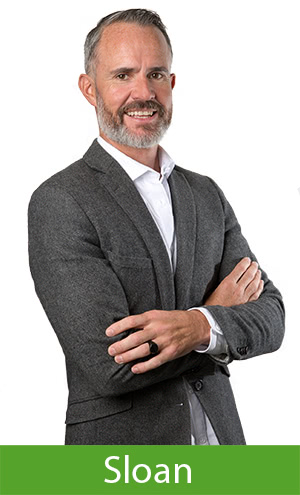 Sloan merged Majesty Mortgage Brokers with The Home Loan Shop in 2012. With his years of surfing experience he has been creating a smooth ride for clients through the mortgage process for over a decade. Sloan is completely client driven and will always go that extra mile.
"In my spare time I am either hanging out with my family or hitting the beach in my ute with my long-time surfing friends."
Phone: 04 384 5700
Mobile: 021 756 266
Email: sloan@homeloanshop.co.nz
Some thoughts from Sloan's clients

We got recommended by a friend to seek out advice from the Home Loan Shop, specifically Sloan McPhee. and the support and professionalism through out the entire process of find our home and working with the banks and lawyers was made so easy. I don't think we could of managed without them.Thank you so much.

Caroline Easting
01:54 28 Dec 21
Working through the sale of one house and private purchase of another simultaneously was a process which Sloan helped us through seamlessly. Sloan took all the hassle out of our hands and made it super easy. We were stoked, and have recommended Sloan to others as he's professional, reliable and personable.

Kate Pointer
20:55 09 Dec 21
We had such amazing service from Sloan at the Home Loan Shop. He answered all of our questions quickly and explained the process really clearly, so that we were able to act quickly to get the property we wanted. He made sure the purchase went smoothly from start to finish - despite lockdown complications! I couldn't recommend him and the team more highly!

George Hitchcock
09:54 08 Dec 21
Sloan and Xavier were incredibly helpful and patient throughout our entire mortgage process. After finally finding our first home, they exceeding expectation by coaching us through dealings with lawyers and agents and made the settlement process very simple! Sloan was transparent throughout and his helpful tips and tricks were absolute life savers.

Millie Lynskey
19:55 06 Dec 21
Sloan was wonderful to deal with. He took us through the process with ease, and was always quick to respond to any questions. 100% recommend

Eduardo Gurgel Pinho
22:53 20 Nov 21
Sloan and Xavier were essential when we decided to become first home owners. They were extremely professional and super fast. I really have nothing to complain about The Home Loan Shop. Our lawyer also liked working with them as they knew what they were doing.Already recommended them for a few friends 🥇

Nathan Martin [Change Fitness]
07:48 05 Oct 21
Onto it! Sloan and the team made it easy for us and never missed a beat. Highly recommended.

Bryan Downes
00:32 22 Sep 21
Sloan and the team were fantastic to deal with. They gave great advice, answered all my questions, kept me informed about everything that was going on and gave me good steps to follow. I had a million questions for them and they helped me through every step of the way. I would definitely recommend dealing with The Home Loan Shop. Great service.

Victoria Pointon
21:50 21 Sep 21
I have nothing but 100% satisfaction and praise for Sloan and Xavier. They went above and beyond to support me through a tricky house buying process. The service given was friendly, personal and professional. I felt safe sharing my confidential personal financial information with them, and they took all the hassle and stress out of getting a Home Loan from the bank. The interest rates that they managed to get were excellent too. I wouldn't hesitate to use The Home Loan Shop again, and I believe it is a much quicker easier process that having to deal with the major banks personally. Thanks Sloan! 🙂

Blair Duncan
22:46 19 Sep 21
Was great to have Sloan and the team supporting us through the process.Sloan had a wealth of knowledge and was so easy to deal with.

Andrew Park
10:17 05 Aug 21
Sloan walked us through each step of the process thoroughly and patiently, and he was always available to answer questions, and responded to all emails/calls promptly. We trusted that he had our best interest as a priority, so that took a lot of the stress off our shoulders and we were able to enjoy the process.

Had a great experience with the Home Loan shop. Steven and Sloane were supportive, informative and total pros to deal with. Would recommend to anyone buying a home in NZ.

Hone Heron
22:08 08 Jun 21
My partner and I recently engaged the services of the Home Loan Shop through the recommendation of a friend to purchase our first home. HLS, and Sloan specifically, made the whole process straightforward and very easy to understand. 10/10 across the board!
Next Reviews