HOW WE WORK WITH YOU
From A-Z and anything that pops up in-between, our team of mortgage and insurance experts assist with the entire home buying process from start to finish and even after you have moved into your new home!
We start by explaining how the home-buying process works including: making an offer; conditions you should present; explaining how tenders and auctions work; as well as defining and explaining all the jargon of home buying.  We also provide an ongoing service of assisting you in managing the re-fixing of your mortgage facilities and processing any insurance claim requirements you may have.
Access to a range of Industry Experts
We have an extensive knowledge of the property market and are associated with a wide network of lenders who offer various home loan options – it's our job to make sure you get the best one!  We have a number of allied services we recommend along the way – whether it be arranging a valuation, booking a building inspection or advocating legal advice.
The most exciting part is that buying a home through our service is free.
Interested? Let's get the process underway…
Step 1: Loan Applications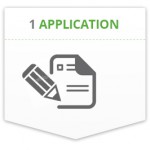 Loan applications are very easy and we can complete this alongside you.  The initial meeting will involve a basic run down of your income, assets and liabilities.  Once we have an understanding of your current position, along with the required documentation, we can qualify who will be the best bank or lender for you and present your application.
Step 2: Pre-approvals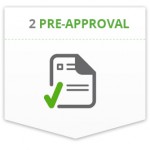 If you haven't found your dream home, it is highly recommended to seek a pre-approval as your first step. This will give you an idea of how much you can borrow so when you start looking for the perfect home you will have a budget in mind already. Better yet, the seller will find your offer more attractive if you are already pre-approved. Pre approvals are generally valid for 6 months which gives you plenty of time to peruse the real estate market.  Our experts will be in contact before your pre-approval expires to see how the house hunting is going and we can always look to extend your existing pre approval should you need more time.
Step 3: Approval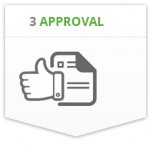 When you have found your dream home and signed a sale and purchase agreement we help you tick all of the correct boxes to get your final approval. From valuations to home insurance, no stone is unturned to help get your approval unconditional.
Step 4: Settlement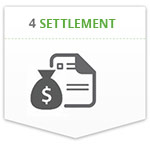 Your lawyer handles the transaction on settlement day. We always touch base to let you know when the funds have been released to your lawyers trust account and we give you a call to make sure everything has gone smoothly.
We also future proof to make sure you continue to get a great deal by diarising for your future re-fix expiry date(s).