Oliver Keogh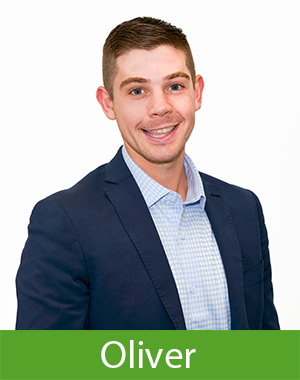 Oliver is committed to helping Kiwi's achieve home ownership utilising the strong finance background he has gained working in the corporate banking industry for the last 9 years.
Phone: 04 384 5700
Mobile: 027 810 7320
Email: oliver@homeloanshop.co.nz
"Buying a home is one of the biggest financial decisions you'll make and it's a daunting prospect. Using my experience and knowledge, I'll make sure you're informed every step of the way and that you understand your options – from making an offer to the best home loan structure that suits your unique circumstances."
Some thoughts from Oliver's clients

Rupert Nod
19:58 24 Nov 21
Oliver is the man. Really helped us out on a quicker settlement, and defo would recommend to anyone!!!!

When a friend recommended me to go to the Home Loan Shop in about 2005, I was initially sceptical. Why would you engage a mortgage broker when you could go to the bank direct? How wrong I was. We have engaged the Home Loan Shop ever since then in relation to our mortgage needs. They have always been extremely responsive, efficient and provided a fantastic service. Just in the past few weeks we have had some urgent matters to sort out, and Oliver Keogh has been exceptionally responsive, proactive and helpful. He's gone the extra mile, and it has made a real difference to us. Worth their weight in gold.

Sean Hanson
08:45 28 Oct 21
Oli from HLS was super awesome in helping us get everything sorted for us! 10/10 would recommend 🙂

Marc Goldsmith
22:46 06 Oct 21
My partner and I were recently helped by Oliver Keogh from The Home Loan Shop to secure lending for the purchase of our first home. Oli was incredibly helpful, responsive, and provided clarity throughout the entire process. He always went above and beyond, and explained everything in a way that we could easily understand. We'd highly recommend his services to anyone. Thanks again, Oli!

Mariano Ghuisolfi
04:48 24 Sep 21
The Home Loan Shop is the best place to get a home mortgage, and the difference is in their professionalism.We have been working with Oliver Keogh who sets the bar incredibly high for everyone working in the industry. He crunches the numbers to get you the best deal, obtains bank approvals fast, stays on top of issues, and processes paperwork seamlessly.I highly recommend Oliver to anyone wanting to buy a property.

Highly recommend Oliver, he was very helpful in securing our lending at a great rate. We have a slightly complex structure and Oliver was able to provide multiple options and advice on what would best suit our needs.

Stephen Poff
21:05 23 Sep 21
Oli made this process so easy for us and hassle free. Always responsive, and took away all the stress associated with organising our mortgage when we had no idea what we were doing. Thank Oli

Priya Sharma
03:44 22 Sep 21
Oliver was wonderful... he took all the hassles out of the entire process and provided service that my own bank who I'd been banking with for 25 years was unable to do. I highly recommend Oliver and the Home Loan Shop team!!

Maxine Glogau
22:26 21 Sep 21
We worked with Oli at the Home Loan Shop - couldn't recommend him more highly. He was highly responsive and bent over backwards to get us the best result possible.

Steven De Longchamps
06:05 31 Jul 21
Great service from this place! Would highly recommend both Callan and Oli. I was a first time home buyer and they made the process super simple and kept me informed and advised along the way!

Sarah Tatton
21:37 28 Jul 21
Oli was so easy to deal with and made the whole process so easy. Great communication, happy to answer all questions. Can't recommend Oli highly enough.

Nicole Caldwell
23:46 26 Jul 21
Oli was a serious life savor during the insane process of buying our first home in Wellington! We honestly don't think we would have survived without his level-headed support. He was always quick to respond and it felt like he was one step ahead of the process which made us feel like things were under control. We highly recommend Oli and the Home Loan Shop.

Glen Wheeler
02:34 19 Jul 21
I highly recommend Oli, he is so good to deal with, nothing is a problem, he replies back really quick, excellent!!

Dave McCarthy
23:57 08 Jun 21
Dealt with Mortgage Broker Oli Keogh. Made the process super simple and made sure we knew what we had to do in order to get the best deal. Would absolutely recommend if I knew someone looking for a mortgage broker in future
Next Reviews