Nelson Ford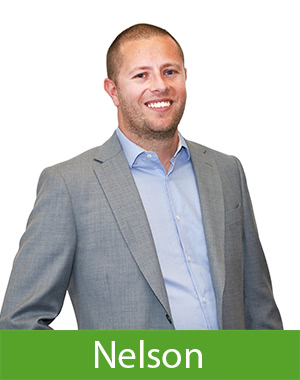 Nelson brings 16 years experience from the banking industry, where he has had the privilege of working with clients from all walks of life. He has an authentic, down to earth approach and prides himself on building trusted relationships by guiding his clients every step of the way.
"In my spare time I enjoy playing basketball, fishing and hiking in the beautiful Tararuas."
Phone: 04 384 5700
Mobile: 027 663 5766
Email: nelson@homeloanshop.co.nz
Some thoughts from Nelson's clients

Eric Boamah
00:57 15 Jun 21
The Home Loan Shop is just awesome. Nelson is an angel. I don't know what my family would have done without the help of Nelson during our recent house purchase. His friendly, calm, and reassuring demeanor put our hearts to rest when the situation got though. Right from searching for the initial offer from banks, through to the settle process. Always smiling and encouraging us that it shall be well, and it did. His support and guidance made the journey not just possible but also easy, giving my family the chance to focus on our work and still getting through this complicated process of purchasing our first house in New Zealand. Highly recommend The Home Loan Shop for all home buyers.

Jason Burt
19:09 07 Jun 21
My partner and I just bought our first home and were lucky enough to have Nelson as our mortgage broker.As this was our first home, there were lots of things that you aren't told about before making the biggest financial decision of your life.We had lots and lots of questions throughout the entire process and Nelson was always our first port of call to ask for guidance or advice. He really does know his stuff!We viewed an open home at 9am and then by 1:30pm that same day, we were the owners of our first home. Had we not had Nelson as our broker, I doubt the same result would have been achieved.Nelson is a cool, calm and collected guy who has expert knowledge on the home buying process and excellent contacts within the banks who he can negotiate best deal for his clients.If you are looking at buying a home, I would ask for the man by name.Thanks heaps mate!

Esther Kim
06:53 24 May 21
The home loan shop were a huge help in what was a very fluid and stressful situation - fast and clear communication. Nelson and the team were always happy to help even though I very well know that we will have been hard work, changing our minds every two minutes! Highly recommend.

Simon Flanagan
22:43 09 May 21
Nelson at the Home Loan Shop was super easy to deal with! Helpful, responsive, and straight up. Made the whole process very easy. Would highly recommend. Thank you.

Nelson was great to deal with and super helpful

Nelson from the Home Loan Shop was an absolute star, he was so patient (with all our questions) and responsive. His relaxed but attentive approach was all the support we needed as first home buyers. I would recommend him to anyone.

Sam Harvey
02:58 01 May 21
Nelson made the whole process easy.

Jasmine Hawthorn
04:58 16 Apr 21
The best experience we could have wished for. Nelson was attentive to us and got us across the line very quickly.. We went from thinking a home was in the very distant future to something secured in less than two weeks for us. Would 100% recommend!

Rowan Carter
00:55 14 Apr 21
Nelson was really helpful when we were applying for mortgages. He compared different banks' offerings so we could choose the one the would work best for our situation.When we ran into the inevitable hurdles in the finance process he represented us well and helped us to achieve a great outcome.Nelson provided us with good advice throughout, we would have definitely struggled without his guidance.

Ngaire Va'a
21:07 07 Apr 21
Nelson was great, very professional and always replied promptly with information!

Nelson Ford was great to work with. Always friendly, very professional and quick to respond (even after hours!). He showed extensive knowledge of the housing market and banking services which made the whole process run smoothly and quickly. Highly recommended!

Chris Nyman
01:27 31 Mar 21
Nelson FordRecently, we've had the pleasure of meeting and working with Nelson. Over the past ten years, we've received excellent service and support from the Home Loan Shop and Nelson continues this outstanding service.Nelson worked tirelessly to get everything in order with the bank for our home loan and this included a speed up at the end to bring forward lending with the new Government tax changes coming into force. This was completed within days and allowed us to meet this deadline.We recommend Nelson wholeheartedly if you want top notch service and a competitive home loan and a nice guy to work with!Chris and Alex Nyman.
Next Reviews