Martin Duncan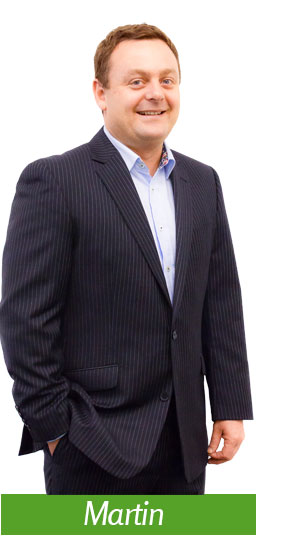 Martin is one of the pioneering brokers of The Home Loan Shop and with his extensive martial arts training has been bending banks arms to get great deals for his clients for the past 12 years. Martin offers a personalised service and is passionate about looking after his client's needs.
"When I'm not attending my martial arts classes or playing football, I like listening to music and hanging out with friends and family."
Phone: 04 384 5700
Mobile: 021 226 6198
Email: martin@homeloanshop.co.nz
Disclosure statement Martin Duncan
Some thoughts from Martin's clients

Julian Tovey
03:38 30 Nov 20
Was recommended by a friend after going directly to the bank with disappointing results. The service Martin and Pippa provided from The Home Loan Shop was absolutely outstanding! By listening to my individual situation, they were able suggest some strategic steps to take that allowed me to borrow double what the bank would lend directly. I also received some great advice on some homes to steer well clear of and others to put a good offer in for. They made the process very easy and fun with a few short notice offers which they dealt with well.So they are highly recommended and thanks for the amazing service Martin and Pippa.The other bonuses are that you are dealing with the same people each time who get to know, so no call centres having to re-explain your story. And last, but not least, the great low interest rates they obtain!

Anish Nandha
22:46 17 Nov 20
Martin was awesome for us when we bought our 1st home in 2015. I have recommended others to him and he has never failed to deliver !

Martin was so calm throughout the whole process and dealt with our many questions that we had as first home buyers. He made us feel confident about our decisions and was an absolute pleasure to deal with. Thanks again Martin!

Glenys Jacobson
06:04 09 May 19
Martin Duncan was absolutely amazing to deal with. Helping me at a very difficult time he was just the best. As was Pippa. They couldn't have been more helpful and got me a great deal. Highly recommend them 🙂

Martin Farmer
03:28 30 Apr 19
Sloan and the team at the Home Loan Shop were professional, fantastic to deal with, and took so much of the stress out of the process.

Martin Duncan at the home loan shop was really helpful at every step, he helped me work out what I could afford and what steps I could take to increase it.He assisted with multiple offers with a really fast turnaround before I found the place I've moved to.I definitely recommend popping in to chat with the staff if you have any questions about house purchasing.

Tracey Cotter-Martin
21:15 08 Nov 18
Sloan and the team provide expert, impartial advice that removes the complexity and hassle associated with navigating the lending market. We felt at all times, that the Home Loan Shop had our best interests at heart, leveraging their substantial relationships and premium provider rating to get us into our home. Could not recommend more for those looking to simplify their buying experience, and have real conversations with real people who seriously get it.

Matthew Greenwold
00:09 24 Jan 18
Martin was very helpful. It was great to have someone who was always knowledgeable, happy to help and answer your questions at anytime. I would definitely recommend these guys.

Ella Quivooy
23:25 21 Oct 17
We had the pleasure of working with both Martin and Pippa on our recent, albeit long and arduous, search for a new home. They were fantastic to work with - friendly, supportive, patient and always ensured we met our tight deadlines. They have strong relationships with the banks and were able to ensure we got the best deal possible that met our goals and objectives. We can't recommend them highly enough. Thanks again for all your help.
Next Reviews