Mark Cook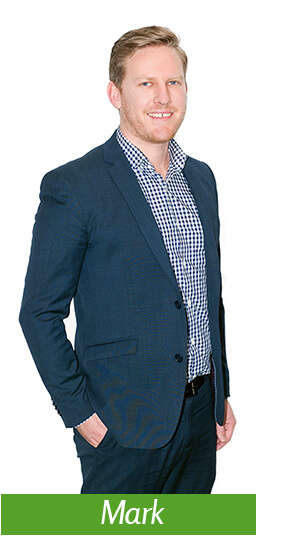 After ten years of working for major banks, Mark Cook finally joined The Home Loan Shop team in 2012. He has extensive knowledge and experience about lending in all aspects–home lending, building residential investment portfolios and commercial finance.
"I am passionate about my work but when not enjoying that I'm having a hit of golf with my old man. If there's rugby on the telly I'm happy and even better if I'm enjoying it with a good bottle of wine!"
Phone: 04 589 2181
Mobile: 022 0442557
Email: markcook@homeloanshop.co.nz
Disclosure statement Mark Cook
Some thoughts from Mark's clients

Alex Waters
04:36 23 Jun 20
Mark and the team at the Home Loan Shop were all amazing! Helped me into my first house. Explained everything I didn't understand and streamlined the whole process. Recommend to anyone!

Pat Sellars
22:27 01 Jun 20
Mark and the team at HLS have provided outstanding service for myself since 2013. It is important to get professional advice especially if you are a first home buyer.

Jaime Walsh
08:25 31 Oct 18
My partner and i worked with Mark and Stevie at The Home Loan Shop and it was by far the best relationship we have had with a mortgage broker! We feel Mark went above and beyond and exceeded all our expectations with helping us secure our second family home. He kept us updated every step of the way as requested, and always answered our emails in a timely manner. Mark is super friendly, has a great way of communicating with people and made us feel at ease through the whole process. We 100% recommend Mark and the team at The Home Loan Shop and our family can't thank him enough for all his time and hard work.

Ana and Nigel Ochkas-Hulena
22:31 24 Oct 18
Mark Cook is the best mortgage broker ever and I cannot recommend him enough!This is the second time I have worked with Mark, both times he has been excellent. My partner and I were so well looked after - his advice, knowledge in the industry and communication was superb - we never had to chase to have things done, he did what he said he would do (which can be rare these days). Not only a genuine nice guy to work with, he also sourced great interest rates for us and a cash bonus, which is what it is about right.If you need a mortgage or would like to refinance Mark is your guy, he is great at what he does, he takes all the hard work and stress out of getting a mortgage and will fight for you and ensure the best rates. Thanks Mark, look forward to working with you again soon.

Joshua Candish
21:52 24 Oct 18
My partner and I worked with Mark Cook and Stevie Wallace at the Home Loan Shop to secure our mortgage and first home purchase. I genuinely can not speak more highly of them, their hard work ethic, how they went so far above and beyond for us in all aspects, their efficiency, their knowledge blew my expectations out of the water.As anyone looking to buy their first home can understand, there is a lot of unknowns and uncertainties around how everything works, in all our correspondence with Mark he walked us through everything in detail and made the whole process seem so much easier taking all the stress and worry away. They really know this business inside and out, you couldn't be in safer hands.We couldn't be happier and I couldn't recommend these 2 more highly. Thanks so much Mark and Stevie, you guys are the real deal!!!

Dmitry Severinov
21:49 24 Oct 18
Mark and Stevie were recommended to us by ourfriends, and although the expectations were alreadyset high, they totally managed to exceed them. Ourswas the easiest and most stress-free first homepurchase I have ever heard off, all thanks to theprofessionals from Home Loan Shop.

Aidan Belsham
00:21 01 Nov 17
Mark and the Home loan Shop have been nothing but amazing from start to finish!! I was made to feel like i was a priority and every question and concern i had was answered with a calm professional response, taking any of the stress out of what can be a stressful time especially under a time constraint, thanks heaps guys! Highly recommend The Home Loan Shop

Kat Raureti
06:13 04 Oct 17
Mark and Stevie at the Home Loan Shop are home buying angels and I couldn't recommend them enough! There is absolutely no way we could have bought our first home without their help. I approached them with a slightly pessimistic view on our chances of being able to get a loan after speaking to a couple of other brokers, but with their expertise, constant guidance and genuine passion for helping people, we got approvals and a house in just over a month! I had no idea on how the process worked, so I was incredibly anxious about everything, and between them both my nerves were always put at ease and they always responded to any questions straight away. Amazing service from genuinely amazing people! Our young little family cannot thank them enough!
Next Reviews