Jordan Mitchell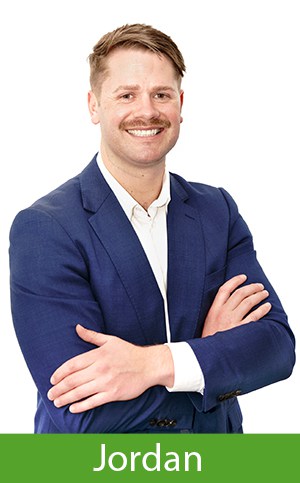 Jordan has recently joined the Home Loan Shop after a stellar 12 year career with the major banks. Jordan is passionate about using his experience to help first home buyers, investors and people wanting to build their dream home.
Jordan's tenacious and proactive approach will leave his customers feeling looked after from start to finish
In his spare time you'll find Jordan on the golf course, socialising with friends and family or in the boxing ring where he packs quite a punch!
Phone: 04 384 5700
Mobile: 0274 679 957
Email: jordan@homeloanshop.co.nz
Some thoughts from Jordan's clients

Jess Te Wiata
00:18 13 Jun 22
Jordan has been amazing - this is my second time dealing with him. Gives great advice, and helps get things done as quickly as the banks will allow haha. 11/10 fantastic service!!!

Jordan was awesome - made a very stressful process (first mortgage) way less stressful by being super knowledgeable and just generally easy to deal with

Alannah Rosa
07:19 11 Apr 22
5 stars!Jordan was recommended by a friend and we couldn't have been happier with the level of service and support he provided as we transitioned to a new bank, separated out 2 shared mortgages whilst working through a subdivision for 2 new titles for the separate mortgages. From the outset it seemed a pretty daunting task but Jordan made this a very easy and enjoyable experience! We couldn't have asked for a better Mortgage Broker. Recommend to all!

Snjezana Lipovac
21:40 10 Apr 22
Jordan Mitchell was a super star during our first home buying process. He guided us every step of the way and was patiently answering many questions and calming the nerves.We had a long journey. We received a pre-approval in October 2020, bought a turnkey townhouse in December 2020 and waited 15 months for the house to be built, to settle and move in. Jordan was there during the whole process - organising pre-approval rollovers and new pre-approvals when they expired. The best thing he's done for us was in June 2021 when he organised a 12-month pre-approval, which meant that we were not subjected to the CCCFA lending rule changes before the settlement.And when we finally got the settlement date, Jordan made sure that everything went smoothly, organised the valuation, liaised with the bank and calmed us along the way.We cannot recommend him highly enough. His advice and guidance was invaluable. We are extremely grateful for everything he's done for us.

Cam Johnson
22:13 17 Mar 22
Jordan was an amazing support with helping us through the process of buying our first home.As we faced a difficult period with the recent CCCFA lending rule changes we had a somewhat more extended period prior to being able to buy our home, however Jordan assisted us all the way through with prompt responses, valued insights, and consistent updates with how we were progressing.Jordan and The Home Loan Shop made our house buying journey an exciting and enjoyable experience, and I would highly recommend them to both first time buyers and investors who are seeking support with buying properties - 5 Stars.

Ryan Baker
01:14 21 Jan 22
Jordan was wicked to deal with. Quick at responding and managed to get everything over the line for us. Will be going back to him next time for sure.

Highly recommend Oliver, he was very helpful in securing our lending at a great rate. We have a slightly complex structure and Oliver was able to provide multiple options and advice on what would best suit our needs.

katie cammell
23:34 31 Aug 21
Jordan and Emma were very responsive and helpful with our many questions, would recommend!

Janet Drysdale
04:34 11 Jun 21
We had an unusual situation which Jordan patiently worked through each step with us along the way.We wouldn't hesitate in recommending Jordan to family and friends as you are in very good hands.
Next Reviews